Our Firm is a Service-oriented law firm serving central Texas
At P.M. Wilson & Associates, PLLC, you do not feel like a folder in a stack of cases. We offer each client the attentive personal service they deserve. Our clients include families, individuals, and small businesses in Austin, San Marcos, and the following counties:
Travis · Hays · Williamson · Caldwell · Bastrop
Our attorneys
Philip M. Wilson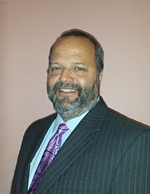 Philip "Mick" Wilson's unique educational and legal background permits a fresh take on many legal cases, particularly family law matters. His history as an advocate for mothers', fathers', and children's rights and his prior membership to the Board of Court-Appointed Family Advocates for Children, demonstrates his dedication to doing right by your family. His associates and support staff share his willingness to help you.